Bulls for Sale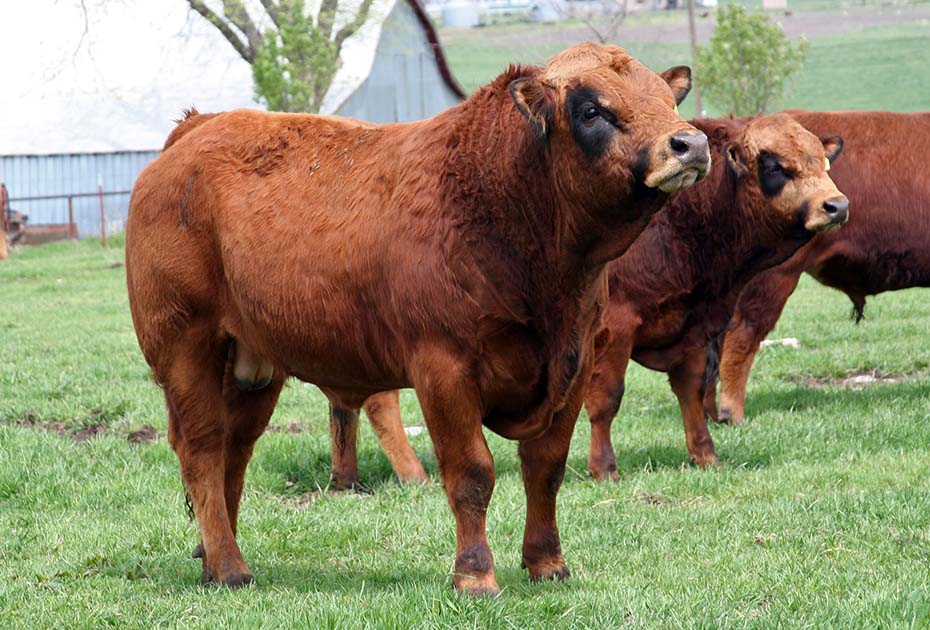 Currently we are raising bulls that were born in the Fall of 2011.
Heifers for Sale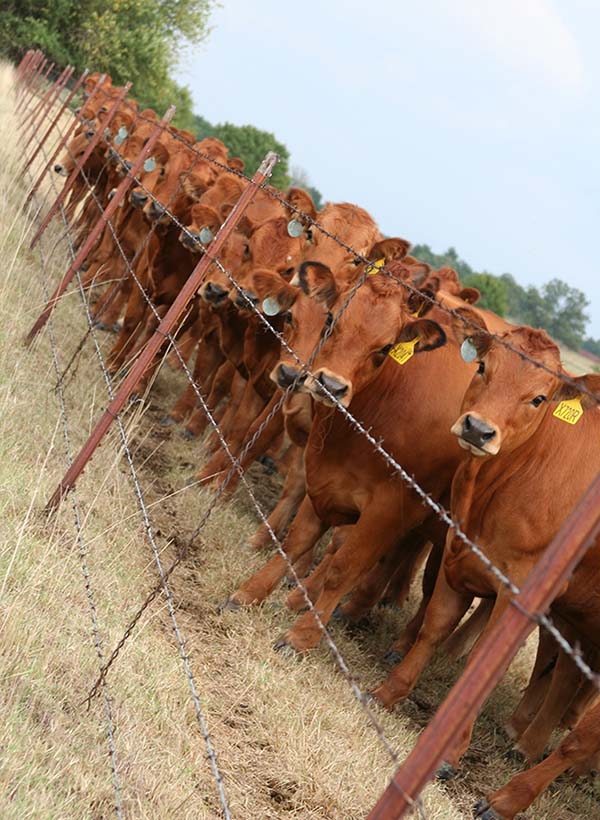 We wean in the spring and in the fall as we have two calving seasons. Tarentaise heifers are spectacular and sell quickly. Speak for your's today!
Click here for our featured selection.
Tarentaise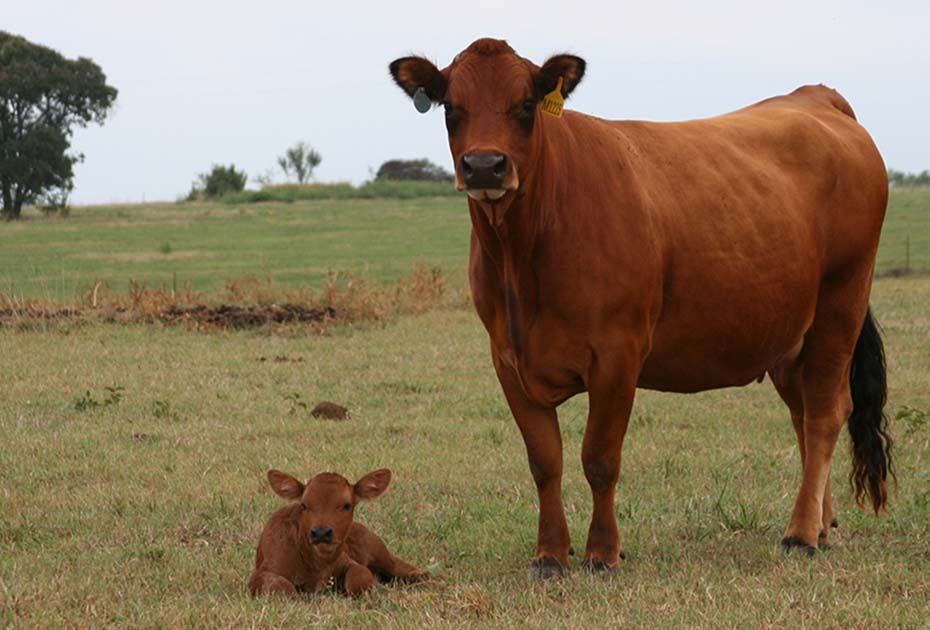 Tarentaise cattle are known for their black eyes, nose, hooves and tails.
A great maternal breed that brings a more refined bone structure, smoother muscles and a picture perfect udder.
Happy Holidays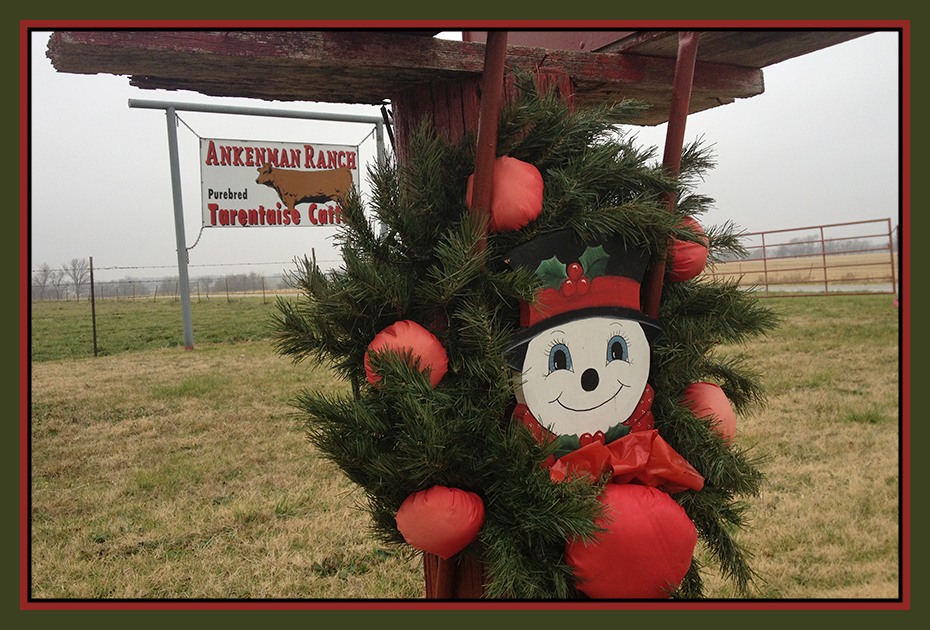 So Far, so Good
The temperatures have been mild so far and we gotten a few more rains. The fescue is still green. But...the weather prediction for tomorrow sounds more like winter!
Fence-line Weaning Story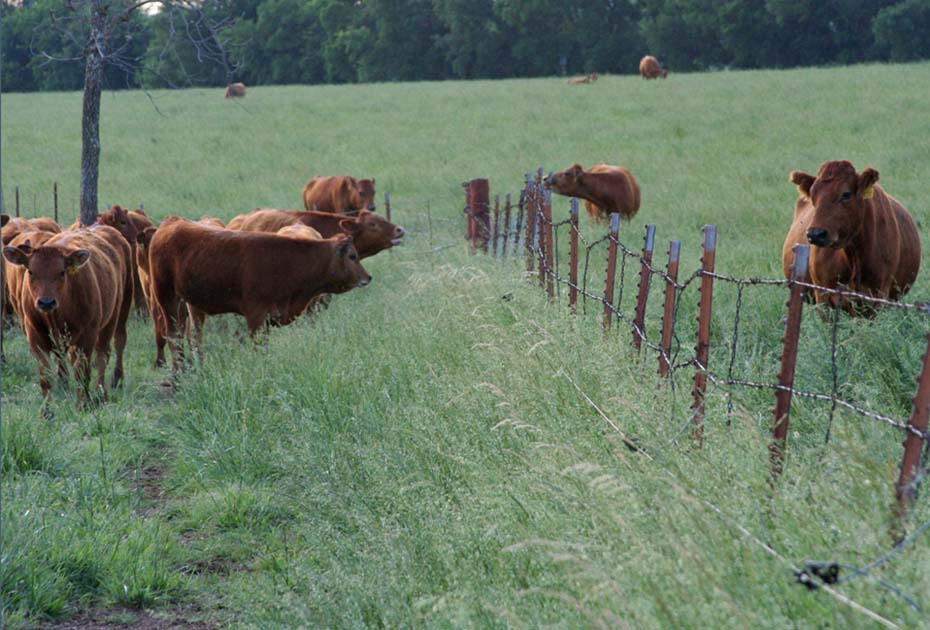 Several years ago we switched from weaning in a solid piped corral: calves far away from their mothers; to fence-line weaning: cows on one side, calves on the other.
...click here to compare and contrast the two styles. Read what a difference fence-line weaning makes.
Weather on the Ranch
Now that we've got your attention!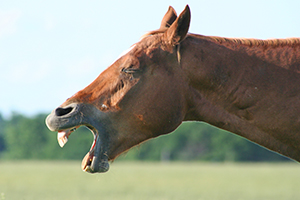 Receive our FREE semi-annual Update from Ankenman Ranch! Sign up here!
Loading out Steers today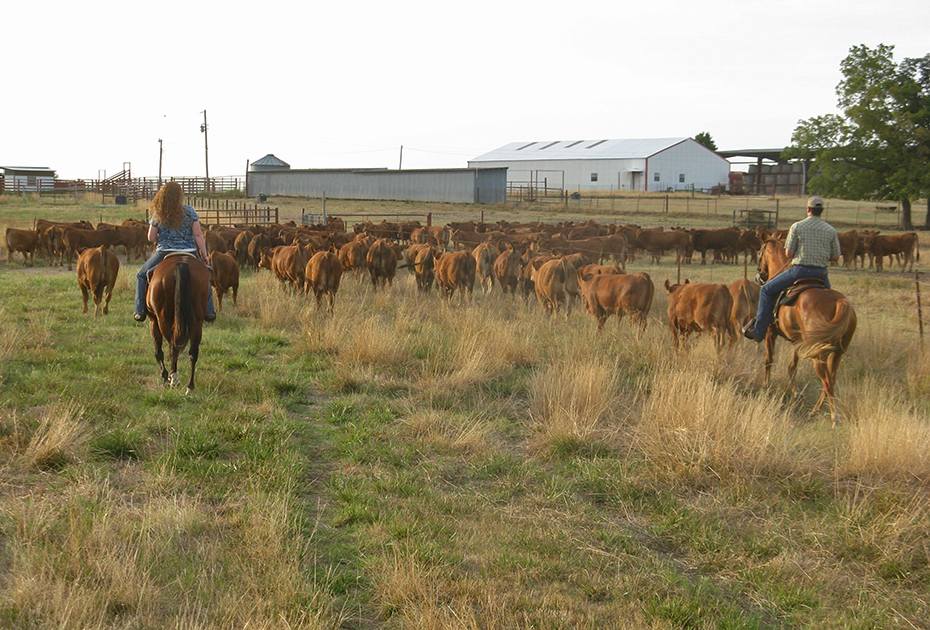 A contracted semi-load of steers going out this morning. Their contemporary heifer mates come up to see what's going on. We are out early to beat the predicted heat of over 105 today.
© Ankenman Ranch 1996 - All Rights Reserved